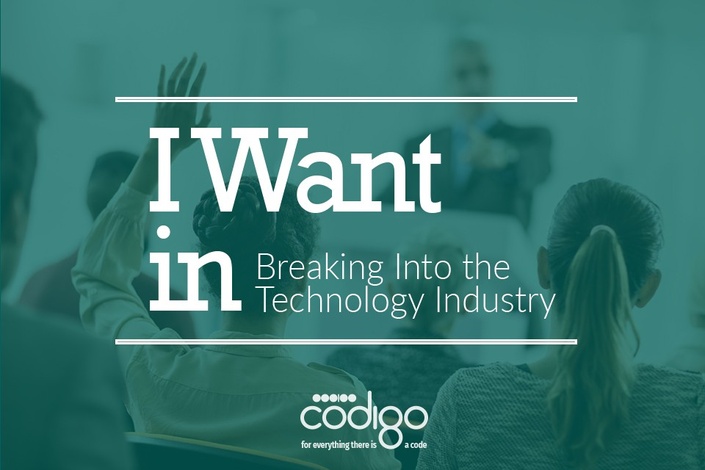 I Want In: Breaking Into the Technology Industry
2 Days - Wednesday, February 20, 2020 & Thursday, February 21, 2020
Enroll in Course
Have you wanted to jump in to the tech world, but just didn't know how? Are you not sure what job in the industry is for you? Are you not sure if you belong in a technical or non-technical role the industry? And finally... have you been wondering about the money? Are the myths of making an excellent salary true or false? By the year 2020, just 1 year from now, there will be upwards of 1 million Tech jobs available in the U.S., with not enough people to fill them.
Whether you have no experience, not sure what job is a fit for you, want to expand your knowledge, create your own startup or just curious about what is out there, the Codigo team will show you a pathway to a profitable and fulfillng tech career. Sign up for the information packed 2 Day seminar by clicking on enroll. #iwantintechbycodigo
This is a 2 day course with offerings in the afternoon and early evening. Webinar details will be provided to you before class starts.
Course Date(s) & Time(s):
Wednesday, February 20, 2020 and Thursday, February 21, 2020
Day Session: 2:00 pm to 3:30 p.m. CST
-or-
Evening Session - 6:00 p.m. to 7:30 p.m. CST
**We suggest that you attend all class offerings at the same time frame each day.

Your Instructor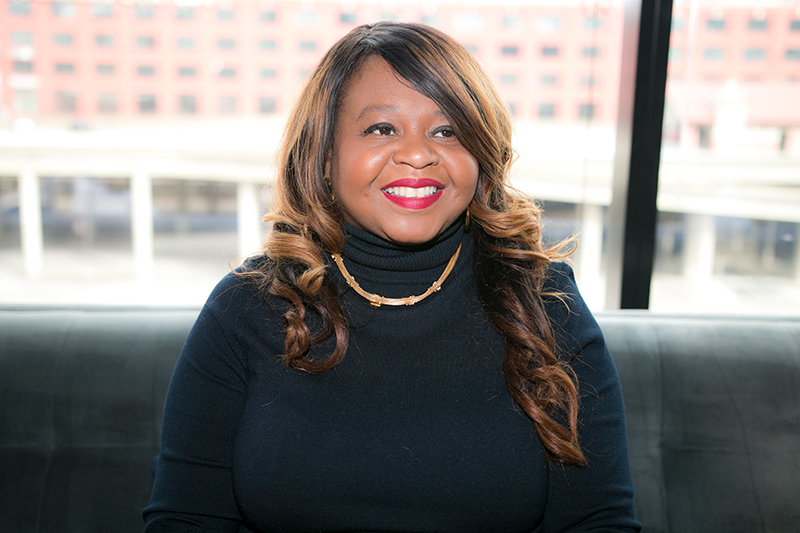 Ingrid Brown is the founder, President and CEO of the new tech start up Codigo LLC. Codigo, which means, "code" in Spanish, is a full-service technology consulting firm specializing in crafting and executing coherent solutions in technology, business development and training no matter the industry.
Over the past 15 years, Ms. Brown has been an independent Information Technology Consultant successfully leading software implementations, creating and executing training, mainly in the Peoplesoft /Oracle Enterprise Resource Planning (ERP) space for national and international, fortune 50 to 500 companies. Her expertise expands across industries such as insurance, telecommunications, healthcare, governmental agencies and Institutions of Higher Learning to name a few. She has had the privilege of consulting in a prestigious line up of corporate entities such as Verizon HQ, Canon HQ, Cargill, Pacific Life, the U.S. Air force, and more. She considers her strengths to be developing business strategies and processes for companies and giving them the tools to move towards positive change and innovation.
Ingrid, a native of Greensboro, NC, holds a dual degree from the University of NC-Greensboro in Psychology and Spanish and a dual Masters of Science degree from NC A&T State University in Counseling and HR Management. Ingrid is bilingual as she speaks, reads and writes Spanish.